How to organize a wine and cheese party?
Editor's note: everything here is a suggestion and not a rule. There are no rules when it comes to a tasting, as the best choices are the ones that make you happy.
Everyone knows you like cheese. Now is the time to share with your friends and put on a wine and cheese tasting party worthy of your name. Our oh-so-nice writers here at Le Cheese Geek have taken care of all the hard work. To wow the crowd you'll need:
to make a presentable, quality cheese platter
to choose drinks, specifically wines that go well with your cheeses,
and little "bonuses"
Making a presentable and quality cheese platter
Step 1: Get informed
Call your friends and ask if they have any preferences with regards to what will be on the platter. And also the
cheeses they don't want on the platter. If you don't get a detailed response, what do they like in general: goat cheese? blue cheese? creamy cheese?
Step 2: Choose your cheeses
Whether you get three, five or ten cheeses, one thing to keep in mind is diversity. The easiest thing to do is to choose cheeses from the different families of cheese because each will have its own distinct textures and flavors. It's important to choose cheeses made from different kinds of milk: cow, goat, sheep…
You can also choose cheeses with different shapes and sizes to give the platter body, with different colors to make it aesthetically pleasing, or better yet play with different regional origins.
Step 3: Amount of cheese for your platter
For a wine and cheese tasting evening, about nine ounces per person will keep everyone happy, and with a little luck there will be some left over for breakfast! If you're adding cold cut meats, adjust the amount of cheese accordingly to about five ounces. For drinks, we'll say that one bottle is enough for three people, but you know better than we do how much you drink!
Step 4: Storing and serving cheese
We're currently working on an article that talks about storing and serving cheese. Ideally, you want to take your cheeses out of the fridge and put them on the platter about one hour before the tasting, with the exception of hard cheeses and blue cheeses that can be taken out ten minutes beforehand.
Step 5: Garnishing your cheese platter
Articles on cheese and fruit pairings and cheese and bread pairings are on their way. But, in a nutshell, it's better to opt for refreshing, juicy fruits that neutralize the palate between two cheeses. Try, for example, apples, pears and grapes.
As for the bread: a traditional baguette always gets the job done. You can also add rustic multigrain bread or a bread with dried fruit and nuts for more salty cheeses.
Which wine to choose for your cheese platter?
An article on cheese and wine pairing is coming out shortly.
If you want to play it safe, go with a bottle of dry white wine that has mineral tones. This will go well with almost all cheeses. Strong red wines will mask the flavors of the cheese, and their tannins can create a metallic and bitter taste in your mouth.
Bonus 1: Stick little cheese markers or food flags in each cheese with the name, type of milk and region. You can also put brown paper under your cheeses and write directly on the paper with a black marker.
Bonus 2: For each cheese, encourage guests to take a couple minutes to take notes on a tasting sheet, which you can print here. Afterwords come together as a group to talk about your impressions and share your thoughts.
Bonus 3: Your wine and cheese night is an opportunity to teach! Get to know the cheeses you're serving: the producer, the production of the cheese, the region, and little anecdotes about the cheese. Your guests will go home having learnt something. And that's pretty cool.
We hope that your wine and cheese evening will be a success!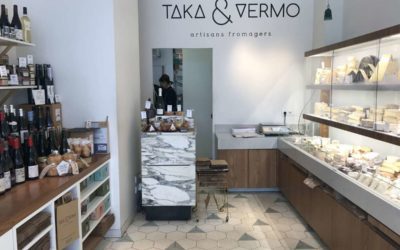 Quelques mois après s'être rencontrés, Mathieu et Laure décident de créer un projet commun autour de leur amour pour les produits laitiers. C'est ainsi qu'après un Tour de France des fromages à la rencontre des petits producteurs, la fromagerie Taka & Vermo voit le jour.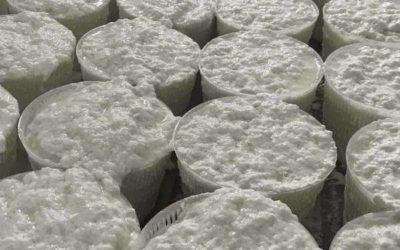 Better than Le Tour de France, le Tour de Fromage 🙂 Let's discover French cheese regions one cheese at a time.
Have a nice trip !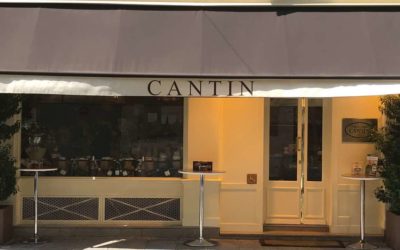 Fromagerie Cantin has opened in 1950, originally created by Marie-Anne Cantin's parents. As a child, she enjoyed selling cheeses and when she turned 25, Marie-Anne took over the family business.