Better than Le Tour de France, le Tour de Fromage 🙂 Let's discover French cheese regions one cheese at a time. Have a nice trip!
Brie de Melun from Ile de France (Paris' region)
Brie de Melun PDO is a bloomy-rind raw cow milk cheese. Some say it is the ancestor of all bries. It is smaller than Brie de Meaux because farmers near Melun were poorer, owned smaller farms and produced less milk. Its aromas are more intense and rustic than Brie de Meaux thanks to its lactic fermentation.
Bergues au Torchon from the North
Most of washed-rind cheeses are washed with salt water, Bergues gets some blond local beer. This cheese is quite low in calories (20% fat compared to 30% Maroilles) because it is made with skim milk. However, it can still be very creamy!
Munster from Alsace-Lorraine
The Munster in Alsace-Lorraine is traditionnaly covered with cumin. But wait, have you ever seen cumin growing in Alsace? No, because it grows mainly in North Africa, China and South America…. In fact, they don't use cumin with the Munster but carvi, also called «  »anise from the Vosges moutaines » » which grow locally. Now it makes sense!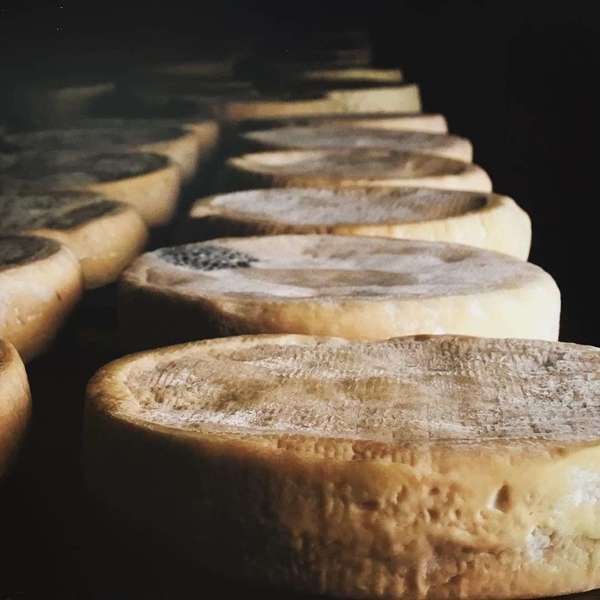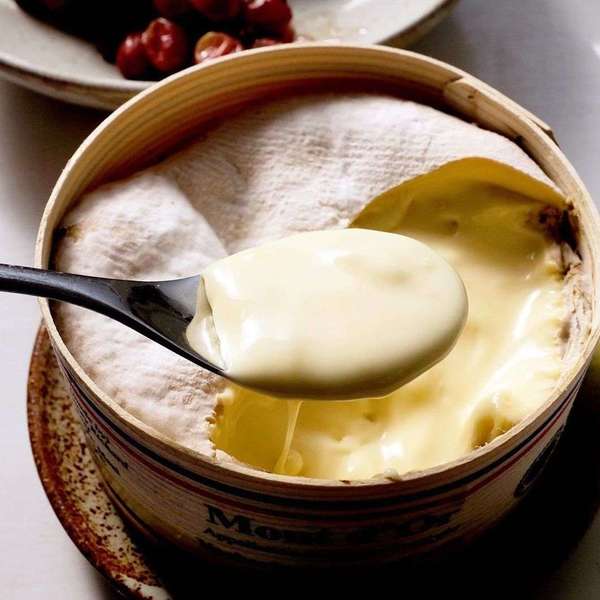 Mont d'or from Franche-Comté
This delicious cheese cheers us up after the summer holidays as it is only available for sale from September 10th to May 10th. As there was not enough milk during winter in the region to make Comté cheese (400 liters!), the producers created a smaller, more gourmet format: Mont d'or!
Tomme de Savoie from…..Savoie
Let's go to Savoie moutains to discover one of its oldest cheeses: tomme de Savoie. This cheese has a particular rind… In the cellar, Mucor mold aka « cat fur » mold is spreading. That mold grows and forms a kind of fur that the cheesemaker flattens every week to form this unique rind that offers wet soil and mushroom aromas.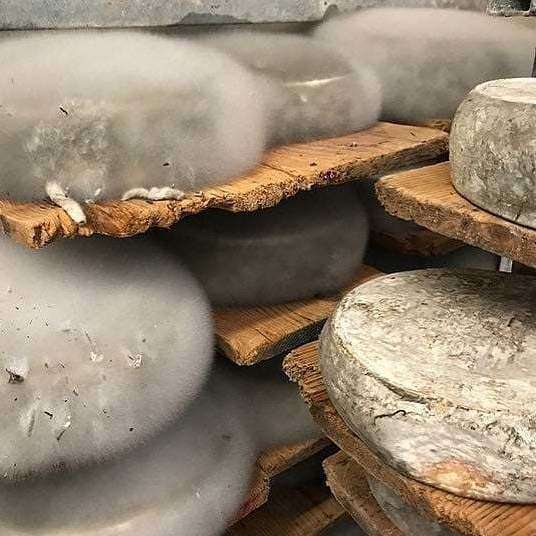 As it's hot in the South, there is less nice green pastures, so fewer cows, and more goats!
Le Banon is one of the two PDOs in the area (with the Brousse du Rove fresh goat cheese). It's one of the few cheeses that are completely wrapped in chestnut leaves to prevent the cheese from drying and give it its characteristic softness and vegetal tannins.
Let's continue our French cheese trip and cross the Mediterranean sea towards Corsica to taste Brocciu. Brocciu has no rind, it is one of the few cheeses that is made from « whey »: water with proteins that is left after making cheese. Brocciu is made all over the island from October to June only. Cheese always tastes better when it's eaten on the spot, this is especially true for Brocciu that should be eaten extra-fresh, when it's still warm!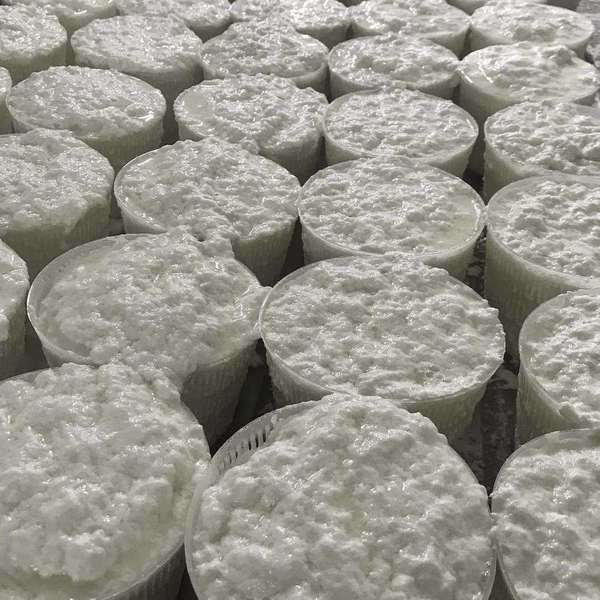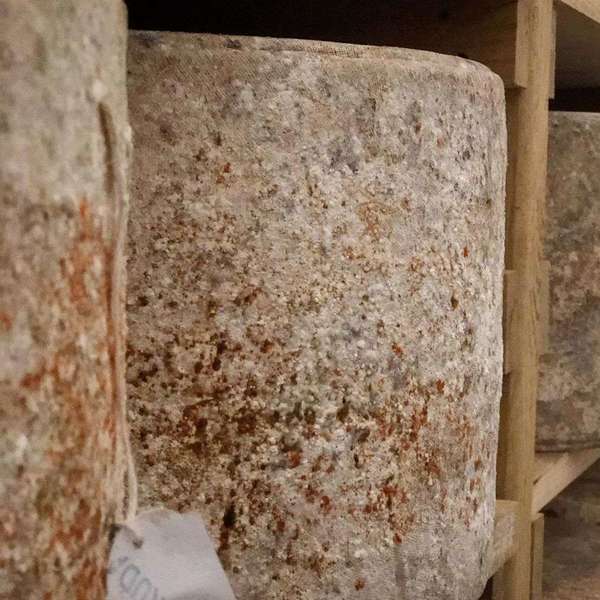 Cantal is almost a « portmanteau word » knowing how different it can be depending on the agings: the young Cantal is aged 1 to 2 months, it has a clear and pleasant milky and buttery flavors. The Cantal Entre-deux (« In-between ») aged from 3 to 7 months offers flavors of hazelnut and fermented cream and finally the old Cantal (aged more than 8 months) is much sharper and can even be spicy!
There's Cantal for everyone!
Ossay-Iraty from the Pyrenees
This pressed and uncooked-rind sheep's cheese is a « tomme » cylindrical cheese made in the moutains. It is the only sheep's cheese in the Pyrenees with a Protected Designation of Origin. Yet, a generalist PDO or even simplistic because it unifies the cheeses of Béarn and the Basque Country's one, which are very different in terms of appearance and taste. An advice: go to the farmstead ones made with raw milk, as usual!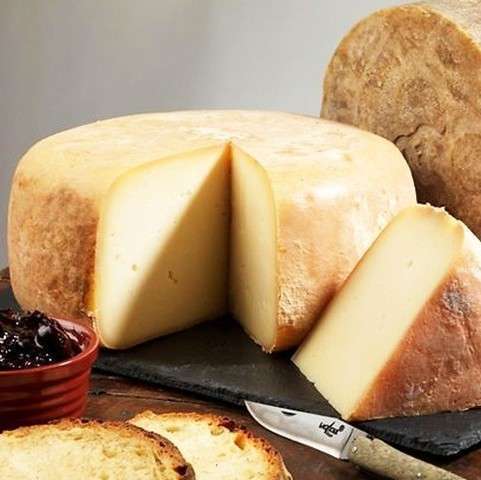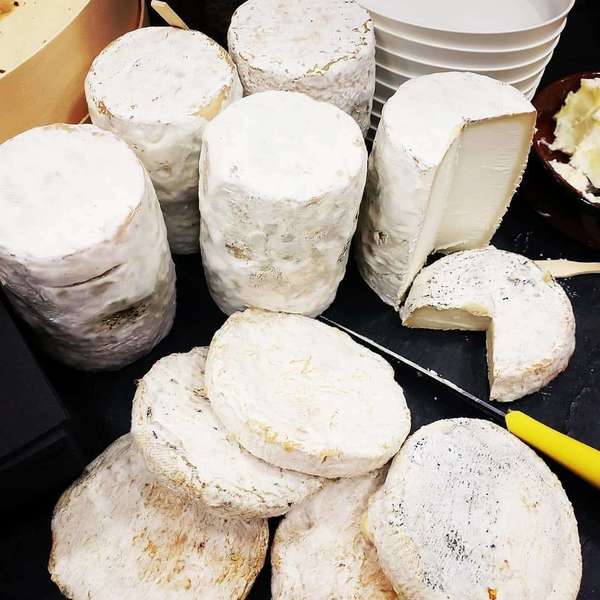 Chabichou du Poitou from Charentes
Chabichou du Poitou is the 5th most produced PDO goat cheese. Finally, good news in the cheese world, producers agreed in August 19 2019 to use only raw milk for its production.
Selles-sur-Cher from the Loire Valley
Let's continue our cheese trip in the Loire Valley with the Selles-sur-Cher. This raw goat's milk cheese has a green/grey rind because it is sprinkled with vegetable ash. Before, it was used for protecting the cheese from dirt and mosquitoes in the cheese dairies. Today it is only aesthetic and has no impact on flavours or aromas, but it's cool!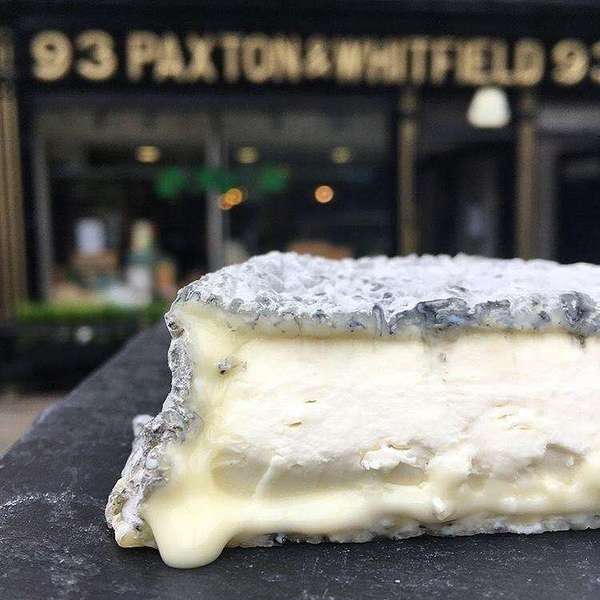 Biquette Breizh from Brittany
Let's continue our cheese trip in Brittany with the Biquette Breizh. It is hard to find Breton cheeses because the cheese was culturally ignored, considered as rotten milk. Today, in addition to the large industrial production, particularly of Emmental, there is a real dynamism with many farmers such as @lachevreriedeplouye that makes very good small goat's cheese that are pretty close to Pelardon PDO. Parisians, you can find great Breton cheeses at @aulaitcru_paris (Paris 18ème)
We finish our cheese trip in France with the beautiful Normandy. It rains (almost) the whole year in Normandy, that's good news for us! Rain means green grass,cows eating, lots of milk and lots of cheeses all year long! Normandy produces many cheeses such as Livarot, which is recognizable by its « sedge » (grass-like water plant) that surrounds 5 times the cheese. We also call it « the Colonel », as a reference to their uniform that also has 5 stars!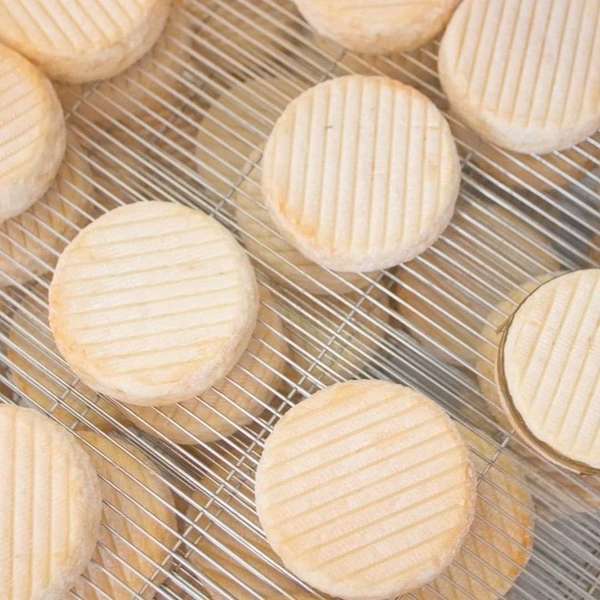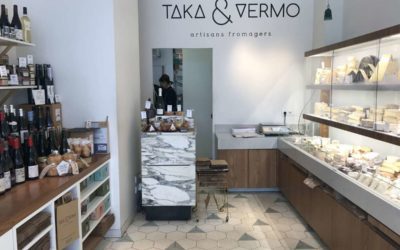 Quelques mois après s'être rencontrés, Mathieu et Laure décident de créer un projet commun autour de leur amour pour les produits laitiers. C'est ainsi qu'après un Tour de France des fromages à la rencontre des petits producteurs, la fromagerie Taka & Vermo voit le jour.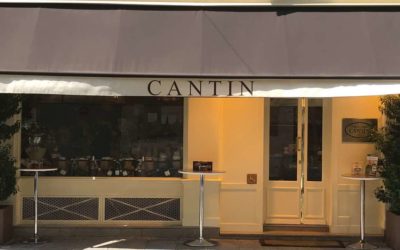 Fromagerie Cantin has opened in 1950, originally created by Marie-Anne Cantin's parents. As a child, she enjoyed selling cheeses and when she turned 25, Marie-Anne took over the family business.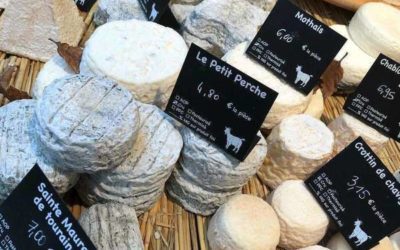 Connaissez-vous les 7 différentes familles de fromages?
Découvrons ensemble ces différentes familles et leurs particularités..