La fromagerie Goncourt : la plus conviviale
The most welcoming cheese shop in Paris
Clément Brossault was working as a Financial Controller at the bank Société Générale when he decided to change careers and follow his passion: cheese. He decided to take his bike and go on a "Cheese Tour de France" for several months and after, in 2013, opened up his own cheese shop near Place de la République in Paris: La Fromagerie Goncourt.
For Clément, it's all about community, and that's why every year he organizes a street party in rue Abel Rabaud with games, activities and tastings led by different neighborhood businesses.
Community is the word that best describes La Fromagerie Goncourt, where everyone is welcomed and treated like family. Not only does Clément value getting to know his clients and giving them all of his attention, but he values his relationship with his employees. Every year the Fromagerie Goncourt team travels to a region in France for one week to discover new cheeses and flavors.
What you can't find anywhere else
La Fromagerie Goncourt's specialty? A selection of Corsican cheeses that you won't find anywhere else such as Calenzana.
Clément, the cheesemonger
Do you have a favorite cheese?
I don't really have a favorite cheese, I like to change things up. But I do have a soft spot for the classics: a good Compté or Saint-Nectaire, for example.
Is there a cheese you don't like?
I really don't like Timanoix. It's a monastic cheese from Brittany, made out of cow milk and soaked in a nut liqueur.
Any and all occasions! I eat a lot of cheese at work: we have cheese for breakfast, cheese for lunch and cheese as an aperitif. It allows us try our cheeses and make sure that they're good quality. I eat a lot at home as well, whether in this morning for breakfast (I have no limits, even a strong washed rind cheese doesn't scare me) or in the evening as an aperitif before dinner. I prefer to snack on cheese rather than peanuts, I find it's a more healthy snack. I'm also a big fan of raclette (even if I really don't like winter sports). And we sell a lot of raclette. Every year we organize a weeklong Raclette Festival in January and February. During the week, which has been christened #RacletteWeek, we organize a competition to see who can eat the most raclette and throw in prizes.
What's the weirdest or funniest thing that has happened in your career as a cheesemonger?
At the very beginning of my career as a cheesemonger, in 2013, I took an order for several platters of pre-cut cheese for an important event. I prepared them carefully. When it came time for the delivery I wanted to save time and carry two trays at once but I ended up dropping them and everything fell on the ground. It was a very sad moment.
What are your favorite cheese and drink pairings?
Right now I'm into Chenin blanc and I pair it with tons of different cheeses. The only cheese it doesn't go well with is Camembert.
What are your favorite cheese and food pairings?
I kind of put cheese on everything. Sometimes, for example, I'll put Mimolette or melted Parmesan on fish while it's cooking, which gives it some flavor.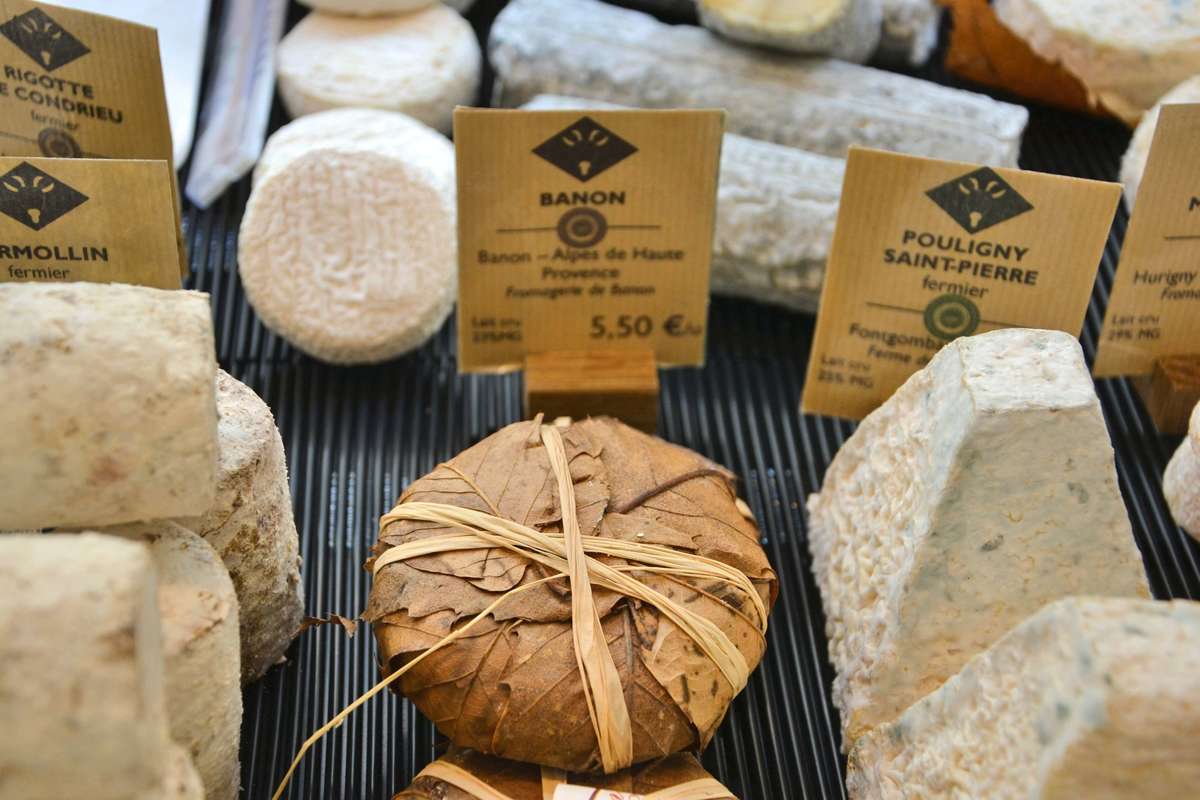 What's your best selling cheese?
We sell a lot of Brocciu, especially now that we've moved into Summer. It's a Corsican cheese, sort of like Ricotta, but much better quality, made with sheep or goat milk and produced on a small scale. They just came in. By the way you can do a lot of pairings with Brocciu: spread it on toasted bread with olive oil and pepper or pair it with brandy. You can even eat it as a dessert like a real Corsican. It doesn't seem to be super well known.
What specialty cheese can only be found at your cheese shop?
You can get excellent Corsican cheeses from us, like Niolo or Calenzana, that you can rarely find elsewhere in Paris. For example, Calenzana is a soft Corsican cheese with washed rind. Corsican cheeses are pretty strong and unusual cheeses so not everyone likes them, but they're nevertheless worth knowing. Our clients were actually the ones who pointed out that we could find much better Corsican cheeses than the ones we initially had, which then led us to find an excellent Corsican network.
Something cool about your cheese shop?
Our little reindeer mascot, Elfi, has been with us since we opened the cheese shop. He's been our good luck charm for the past six years. Whenever we break record sales he starts making music. And seeing how he has Christmas clothes on he helps decorate the shop over the holidays.
I'd really like to thank my dad Luigi, who has been a huge help. He's helped us with everything since he retired. You see these little nuts, for example? He's the one who cracked them open, with his own little hands. He doesn't work in the store but he does a lot of odd jobs to help us out. He's the one who set us up with our cheese cellars.
What is your cheese shop's philosophy?
If I had to sum up our philosophy in three main points I'd say that first and foremost our relationship with our clientele is vital. It's incredibly important for us to give all of our attention to our clients. The second is the quality of our cheeses. We're always looking to improve in quality, in terms of the cheeses we carry and their producers, but also our service. Thirdly and lastly we provide quality cheeses at a great value. Our biggest challenge is convincing a large population of people to come buy their cheese from us rather than in a supermarket. That's why we sell everyday cheeses at reasonable prices, at 20 euros/tomme for example.
In one word, how would you describe La Fromagerie Goncourt?
La Fromagerie Goncourt is without a doubt the most welcoming!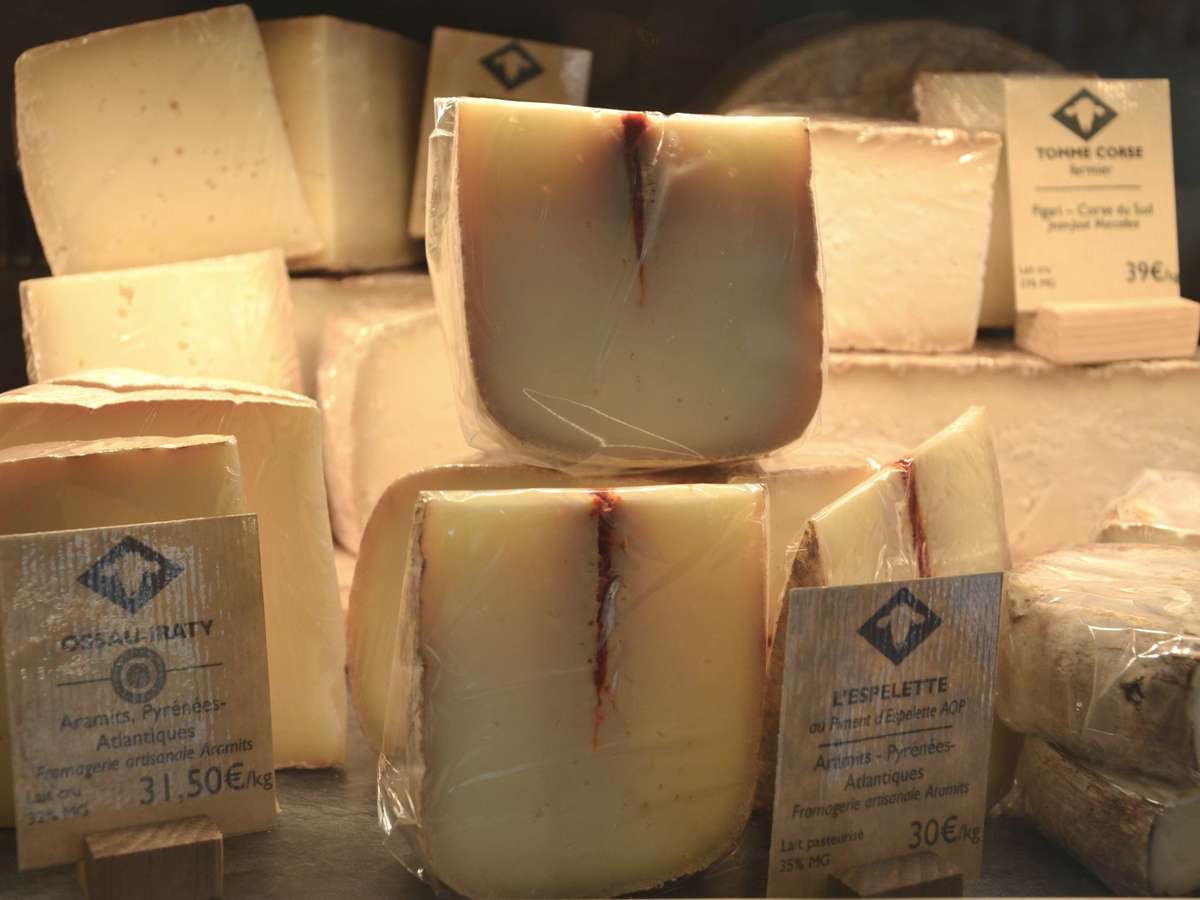 In short, go to La Fromagerie Goncourt:
If you don't buy your cheese from a cheese shop because you think it's too expensive, because Clément guarantees reasonable prices for everyday cheeses. 
If you're a fan of Corsican cheeses, because La Fromagerie Goncourt carries a wide selection of Corsican cheeses you can't find anywhere else.
If you're planning a picnic, because you can find everything you need at La Fromagerie Goncourt: cheese, sausage, healthy snacks, and other treats!
Fromagerie Goncourt
1, rue Abel Rabaud
75011 Paris
01 43 57 91 28
Opening Hours:
Tuesday to Friday from 9 am to 1 pm and 4 pm to 8:30 pm
Saturday from 9 am to 8 pm
Closed Sunday and Monday
Voir la page Facebook de la fromagerie Goncourt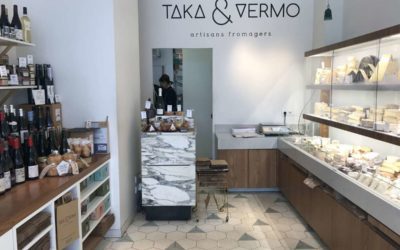 Quelques mois après s'être rencontrés, Mathieu et Laure décident de créer un projet commun autour de leur amour pour les produits laitiers. C'est ainsi qu'après un Tour de France des fromages à la rencontre des petits producteurs, la fromagerie Taka & Vermo voit le jour.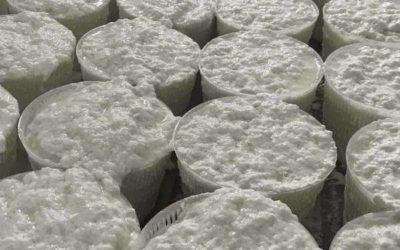 Better than Le Tour de France, le Tour de Fromage 🙂 Let's discover French cheese regions one cheese at a time.
Have a nice trip !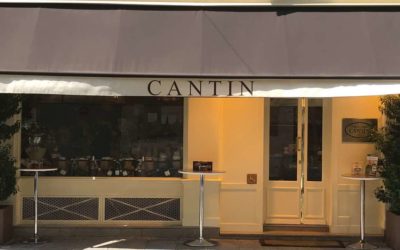 Fromagerie Cantin has opened in 1950, originally created by Marie-Anne Cantin's parents. As a child, she enjoyed selling cheeses and when she turned 25, Marie-Anne took over the family business.